Serta IComfort Mattresses on Sale
Serta IComfort Mattress
Comfortably,Cools & Supports

New Serta IComfort Line 2018 Fusion blue 100,blue,blue 300,blue 500 Latest Models
Twin size, Full size, Queen size, King size
1-800Fastbed.com - Serta IComfort Mattresses,Long Island,New York has your Serta Icomfort mattress sleep in total cool comfort.This mattress provides total comfortable support and cools while giving you a great nights sleep.This mattress was designed for people who wake up at night on a hot mattress that causes them to sweat,come down to our showroom and rest test a Serta IComfort today.
Serta changed the memory foam mattress category forever when we introduced the iComfort® Sleep System in 2011. These mattresses featured the world's first memory foam infused with the support and cooling touch of our own MicroSupport® gel. Since its introduction, the iComfort Sleep System has helped people get the comfort they need without the potential negatives associated with traditional memory foam sleep systems. In fact, 98% of iComfort owners surveyed are satisfied with their mattress purchase and 97% would recommend iComfort to a friend or colleague. (Source: GFK Buyer Satisfaction Study, 2012)
Now, we are introducing all-new iComfort® models for 2021 with even more innovations designed to provide you with the cooling comfort and support you need for a rejuvenating sleep experience.Twin, Full, Queen, King Size Mattresses Now on Sale!
Every new iComfort® mattress features Cool Action™ Dual Effects® Gel Memory Foam – Serta's latest breakthrough in gel memory foam technology. This is the world's first material to combine both our original MicroSupport® gel and our MicroCool+™ gel in a material with up to 25% more total gel than our original formula. This represents a new science in memory foam, re-engineered from the bottom up for excellent comfort, support, temperature regulation, and durability.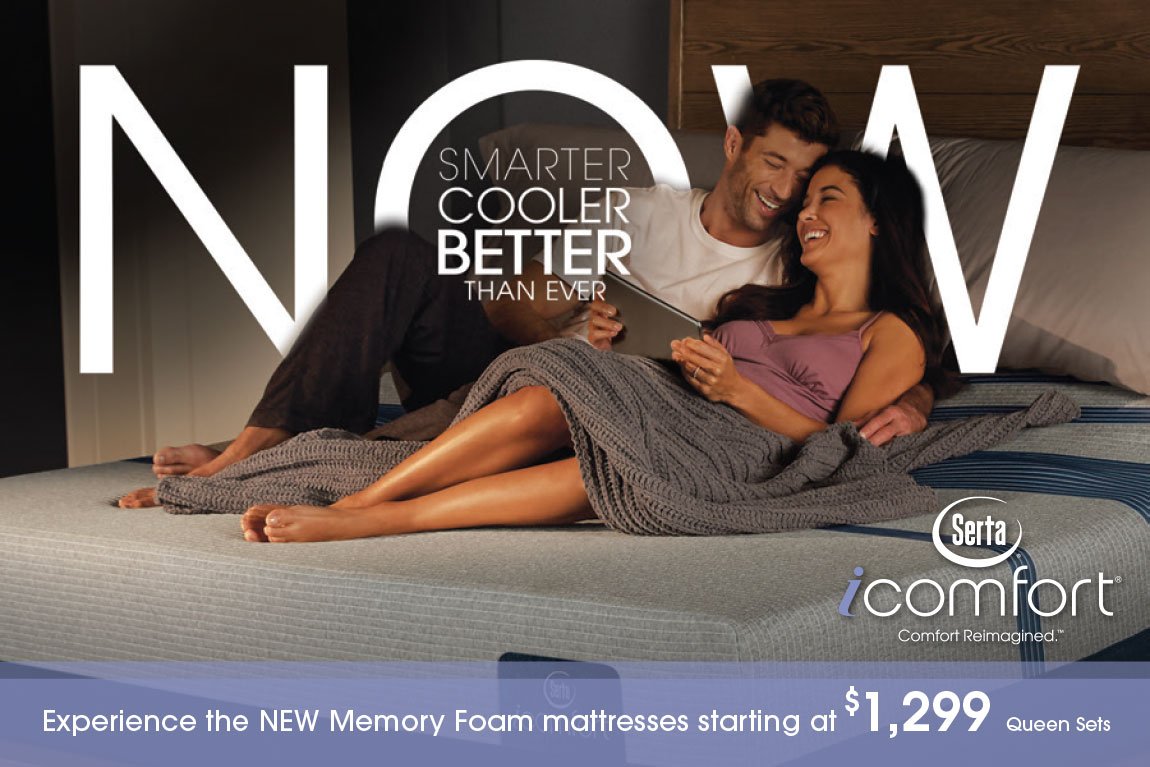 SERTA ICOMFORT